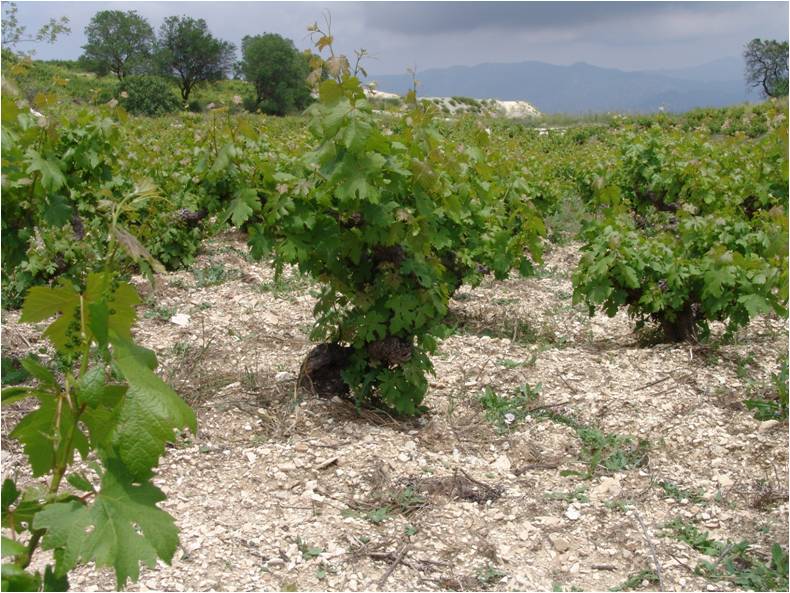 Cyprus is a topographically diverse land, with great differences in elevation, terrain and climate within a small geographic area. It is also one of the few countries in the world where vineyards have not been affected by the "Phylloxera" disease. The vines of Cyprus are genuine clones of the European "Vitis Vinifera".
The classification of the Cypriot vineyard occurred in 2004 during Cyprus' entry into the European Union and its integration with Community law. At this time, the zones and regions for the Denomination of Controlled Origin (DOC) were established. These are as follows:
1. Pitsilia: the mountainous wine-growing area of Cyprus, consisting of 32 villages, below the Troodos mountain range. Pitsilia is the second highest growing area of the island.
2. Krassochoria Limassol – The Wine Villages: now 20 in number, these villages are scattered throughout the hilly areas of Limassol
3. Akamas, Laona: comprising 6 vine growing villages on the western side of the island.
4. Vouni Panagias, Ampelitis: consisting of 4 sub mountainous areas (Panayia, Ampelitis, Galataria,Kilinia)
5. Commandaria Villages: This is an older DOC zone established in1990. The origin of this wine is believed to date to antiquity. During the Middle Ages, the Kolossi Castle of Limassol was the headquarters of the Crusaders in Cyprus. This headquarters, or "Commandarie", gave its name to the sweet, fortified wine from this region. Commandaria wine is produced in 14 villages from Xynisteri (white) and Mavro (red) grapes.
The indigenous grape varieties grown in Cyprus include the black Mavro Ampelisimo, Maratheftiko, Ofthalmo, Lefkada (a clone of the Greek Berjami) and Xynisteri. Of these local varieties, the white Xynisteri and the red Maratheftiko are mainly used for the production of quality wines. The latter is produced in limited quantities due to its sensitivity during cultivation.
International grape varieties have also been introduced, including: Chardonnay, Sauvignon Blanc, Cabernet Sauvignon and Franc, Carignan, Mattaro and Merlot.
According to the Cyprus Wine Products Council, the distribution wine grape production are Mavro Ampelisimo (50%); Xynisteri (18%), Carignan (6%), Cabernet Sauvignon (3%), Cabernet Franc (3%) and other varieties (20%). Maratheftiko has a total cultivation share of less than 1%.